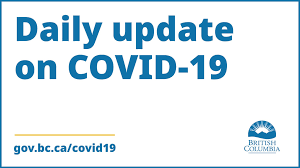 This document was developed by the Ministry of Education in collaboration with the BC Centre for Disease Control, Indigenous rightsholders and education partners – including teachers, parents and school leaders – to outline requirements and recommended measures for K-12 school communicable disease prevention plans. These comprehensive guidelines build on the Public Health Communicable Disease Guidance for K-12 Schools developed by the BC Centre for Disease Control (BCCDC).
WorkSafeBC guidance for workplaces should be used to determine what measures should be in place for non-school spaces operated by a school district or independent school authority (e.g. board/authority offices, maintenance facilities, etc.).
Guiding principles of the K-12 sector response, as well as additional guidance regarding students from First Nations communities, and students and parents/caregivers with immune compromise or medical complexity is available in the K-12 Education Recovery Plan. To view the document, click here.