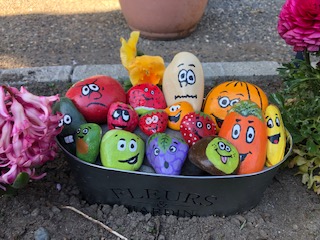 Hello Parents/Guardians:
HAPPY NEW YEAR!  I hope everyone had a wonderful break and wish all of you a very happy 2022!
As you know, most students will not be attending school until next Monday (Jan 10). During this week, we will be updating our COVID protocols, making sure they are all in place for Monday. I am looking forward to seeing everyone next week.  In the meantime, I have included some sites students may wish to access.
I have attached to the bottom of the page a document of math sites to help students practice their addition facts to 20. Check back later this week for further updates.
The best way to contact with me is via email (tara_anglehart@sd33.bc.ca) or call the office and leave a message (604-794-7124).
DAILY HOMEWORK (updated daily) - Week of Jan 4 - 7, 2022
Monday, January 3
Tuesday, January 4
Read 20 minutes (minimum) - record on Star Reader pages at front of agenda
Math - create a word problem
Wednesday, January 5
Read 20 minutes (minimum) - record on Star Reader pages at front of agenda
Math - create a word problem
Thursday, January 6
Read 20 minutes (minimum) - record on Star Reader pages at front of agenda
Math - create a word problem
Friday, January 7
Read 20 minutes (minimum) - record on Star Reader pages at front of agenda
Math - create a word problem
IMPORTANT DATES
Jan 10 - School re-opens for all students
Jan 28 - Casual Friday
Feb 18 - Pro-D day - no school for students
Feb 21 - Family Day - schools closed
Feb 25 - Casual Friday