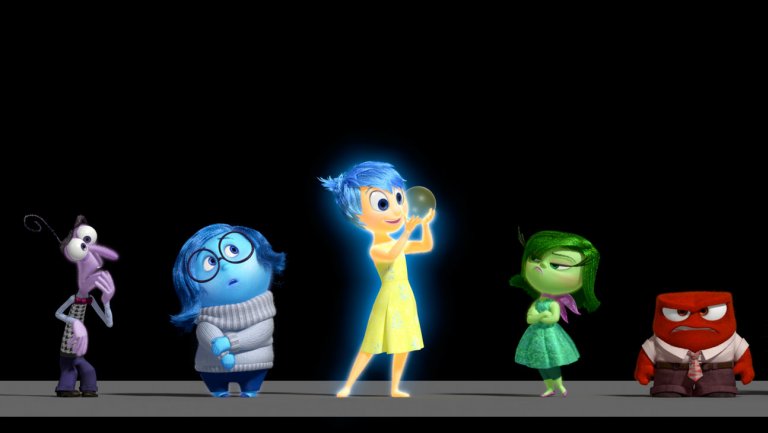 ANNOUNCEMENT
It was a pleasure getting to connect with families and getting to hear the students voices last week. This week I will be posting a daily routine for the students to follow each day. I would recommend getting your child to check the website each morning after 8:30am for that days routine. Once again this is a week where many educators will be prepping daily schedules and getting ready for online learning. Thank you to all the families that are being patient and supportive while I get ready for the next phase. Some things to look forward to this week are:
Mrs. Gill's office hours will be from 8:30am - 2:30pm. Emails received after 2:30pm will be answered the following day. I am working from home, so if you call the school they can send me an email to contact you via phone. 

I will have a resource page compiled together and posted on this homework page this week (working really hard to add resources that are relevant to the students grade levels and skills they should be practicing)

I have already attached an example daily routine below

Monday, April 6, 2020 I will have our class's "Team" activated on Office 365 teams, so please make sure your child is able to log on. Reminder to not have your child do any of the assignments on Office 365 teams yet.

Tuesday, April 7, 2020 at 11:15am- 11:45 is the designated time for parents to come pick up some supplies that I am sending home for the students to work on. You will be picking up their handwriting book, jumpmath book, math journal, writer's notebook, and pencil case. If this day or time does not work with you then we recommend that you phone or email the school office to schedule an alternate date or time.

Wednesday, April 8, 2020 and Thursday, April 9, 2020 at 12:00pm we will have our class meeting. Your child is required to log into one meeting out of the two.
Please check back on this homework page regularly!
Great websites for parents to visit: 
DAILY HOMEWORK (updated daily)
Monday- April 6 (Dayplan archived so please email if needed)
Tuesday- April 7 (Dayplan archived so please email if needed)
Wednesday- April 8
**** Please do your writing in your writer's notebook and math in your math journal (if they have been picked up) or on a lined/blank piece of paper with neatness. Also, make sure you are adding dates to all your work, because I will be asking parents to start emailing me pictures of work starting next week.****
9am Rise and Shine Ravens with Jordan and Janzen- you can find this on the RTCS facebook page 

Math

(40 minutes)

Solve

 

42 ÷ 6 = ______  . Find the answer to this problem using all the different strategies we have learned in class (ex. repeated subtraction, fact families, number line, groups/arrays). Show your work!

Word problem of the day (solve):

Vowels are worth $50 each, consonants are worth $40. Can you make words worth exactly $200? $600? Record all the possible answers in your math journal or on a piece of paper

Multiplication war with a parent/sibling.

Writing (40 minutes)

 Do a 5 minute write to 'spill the beans' of what is on your mind (we have done this in class)

Create an advertisement

to encourage people to practice social distancing. Remember to include a heading, key information and a graphic (picture) to grab the attention of your audience. Make sure you try your best on the spelling and it's bright and colourful. Post this in your window (ask parents for permission first).

Journal- add to your daily writing of your thoughts or feelings, and what happened in your daily life yesterday.

Spelling (20-30 minutes)

Choose 10 words

from your sight word list and copy them at the top of your page. Then look at the Spelling Menu (attached below) worksheet and choose 4 activities you will do today. Complete these activities in your writer's notebook or on a piece of paper.

Reading (30-40 minutes)

All of you have been added onto my epic account on https://www.getepic.com/. Your parents were sent an email yesterday to connect to my account. Today I have assigned one peanuts book for you to read. Afterwards you can read books of your choice online or a book you were already reading at home.
While reading a book (not a graphic novel) or asking a sibling/parent to read you a picture book without showing you, imagine what the characters look like. Choose one character and draw a picture of them.  

DPA (15-20 minutes)

Roll a dice and do the exercise that you roll (or 6 pieces of paper with numbers 1 to 6 in a cup)

1 – 25 Bicycles, 2 – 10 Jump Squats, 3 – 1 Minute of Plank, 4 – 25 Jumping Jacks, 5 – 20 Walking Lunges, 6 – 5 Push Ups Roll the dice 15 times!

Check out Coach Allan's Homepage for great challenges!!!

Office 365 Teams (30-40 minutes)

Please long on 5 minutes before the start time

You can have your camera on (optional), but please say " Hi, Mrs. Gill" and then MUTE YOUR MIC (this will block out any background noise)

Agenda: Review E-learning expectations, Review homepage, Show Teams Functions, Determine read aloud book.

See you then!
Parent Notes: Online resources- paperless is completed (attached below) so please browse through it, since I have taken the time to add descriptions of each online resource, Office 365 teams meeting today at 12:00pm (please ensure your child logs on and has mic on mute). 
Thursday- April 9
9am Rise and Shine Ravens with Jordan and Janzen- you can find this on the RTCS facebook page 
Friday- April 3 (GOOD FRIDAY)
Read 15 min. (Books/brochures/newspaper/ etc.)
Spelling - practice sight words (list in planner) and they know activities they can do to practice (hangman, back trace, create sentences, etc.)
X-facts -students are aware of what games/ activities they can use/play to practice on their own or with a siblng/parent 
GOOD FRIDAY- We will not have school on holidays! 
IMPORTANT DATES
March 30- April 3- Connecting with parents and students, and collaborating with teachers/administrator
April 6- 9 - Establish a routine that students can follow at home to continue their learning. Also, we will have our first virtual class meeting (mentioned in announcements).