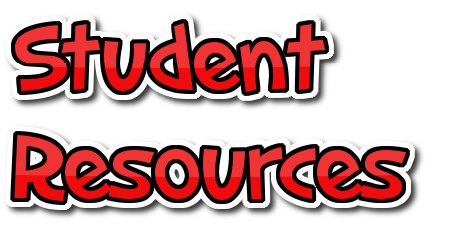 A list of resources arranged by subject.
---
General
---
Best Minecraft YouTube Channels: These YouTube channels feature the best in Minecraft content, and if your kids only speak Minecraft, they'll love to hear all the details and strategies these pros provide. And if your kid is ready to branch out, try these Games Like Minecraft.

Bitesize - Dance Mat Typing. In this free, basic typing programme on the BBC website, animal characters teach and encourage elementary students to learn to type. Students can work through the programme at their own speed and choose levels to work on. Teachers can use it for independent student practice, as a station, or as a whole-class activity.

DK Find Out. This on-line encyclopedia, suitable for grades 1-5, supports individual inquiry, expands knowledge base for concepts being studied, is a place to learn new "fun facts", and provides parents with a place to go to assist their child with homework. Reading selections are brief but at an appropriate depth for the intended age group. Some articles include access to more information through additional pictures, videos, or links to suggested topics, and many topics include an interactive quiz to test the student's understanding. 
---
Online Images
---
Burst - Free stock photos for websites and commercial use.

Life of Pix - true to life, high-resolution stock photography.

Little Visuals - landscape and nature-focused.

MMT - full archive of free for commercial use stock photos with new photos added every single week.

Pexels - looking for nature, abstract and technology photography.

Superfamous - huge library of 100% royalty free images (as long as you provide attribution).

Unsplash - over 300,000 stock photos in total with thousands more added every day.
---
E-Books
---
Classic Books - Thousands of free pdf and prc (mobibook) ebooks of out-of-copyright classic literature for kindle, nook, iPad, iPhone, android, Sony e-reader, Kobo.  

Project Gutenberg - free classic ebooks.